Costruzioni Generali Gilardi
Certifications
Certified and guaranteed experience
La Costruzioni Generali Gilardi S.p.A. is in possession of following Certifications:
SOA – Certificate of qualification for the execution of public works for the following categories and classifications:
OG1 class. VIII – civil and industrial buildings
OG2 class. VIII – restoration and maintenance of real estate subject to protection in accordance with the provision on cultural and enviromental heritage 
OG3 class. V -roads,highways,bridges,viaducts,railways tramways,subways,funiculars,airport runways snd related complementary works
OG11 class.VI – technological systems
ISO 9001: 2015 – Quality management system certification
ISO 14001: 2015 – Certification of the environmental management system
ISO 45001:2018 – Certification of the occupational health and safety management system
SA 8000: 2014 – Certification of the social resposability management system
ESG – Certification of the environmental, social and governance system
Furthermore,CGG S.p.A. she has equipped itselfManagement and control organization model ex D.Lgs. 231/01, adopted by the Company's Board of Directors with a specific resolution, it refers in particular to issues relating to safety.The Company's corporate policy places, among its objectives,compliance with the provisions contained in the D.lgs 231/01,which regulates the administrative liability of entities.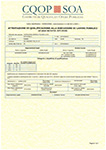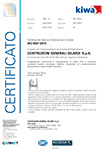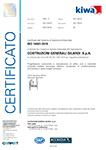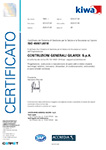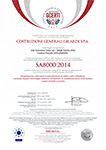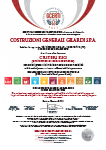 LEED (Leadership in Energy and Environmental Design)
PLATINUM – The Sign (Covivio, Milan)
PLATINUM – Cernaia (Covivio, Milan)
PLATINUM – Palazzo 900 (Project 101, Turin)
PLATINUM – Centro Paideia (Fondazione Paideia, Turin)
GOLD – The Corner (Generali, Milan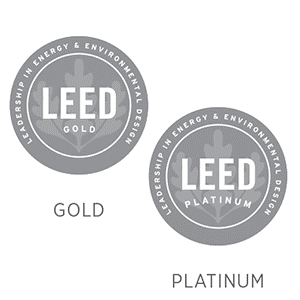 Costruzioni Generali Gilardi
Our reality
Alla Costruzioni Generali Gilardi we are specialize in building construction of all types,our team of experts have the expertise and experience to undertake a variety of projects.We use the best materials with the aim of completing each project on time and within budget, and to provide our costumers with a product that meets their exact specifications and exceeds their expectations.